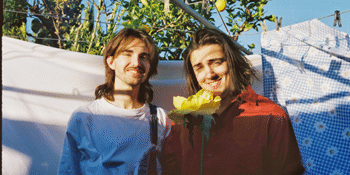 123 Agency presents
Towns
with special guests
The Exeter Hotel (Adelaide, SA)
Saturday, 29 September 2018 8:00 PM
After exploding into the Adelaide scene in 2017 with their single 'I Don't Mind', the punk duo TOWNS have been thrusting themselves straight into the hearts fans with their intoxicatingly fun shows all over the country. Influenced by early 90's alternative rock bands like The Smashing Pumpkins and Weezer, combined with the DIY punk attitude and sound of early 80's band Joy Division, the two-piece powerhouse are bringing a unique twist to the alternative Australian Indie Rock scene. Blossoming within this 'dream-punk', conceptual sound, TOWNS are reminiscent of artists such as Wallows, Catfish and The Bottlemen, and The Front Bottoms.
TOWNS ignite existentialism and hopefulness alongside one another. Themes of young adulthood angst, mental illness, and conquering feelings of inadequacy shine through without dampening the all-round good-time vibes and love that are the basis of the band.
2018 saw the best friends release their debut EP 'Television'. They gained attention of Violent Soho's guitarist James Tidswell's label 'Domestic La La', signed with 123 Agency, headed across the East Coast to support Dear Seattle, and warmed hearts across Adelaide alongside the likes of Turnover (US), Turnstile (US), Good Doogs, BUGS, Die! Die! Die! (NZ), Verge Collection, Press Club, Eliza and The Delusionals, and The Pretty Littles.
"They're just having a lot of fun" - James Tidswell, Violent Soho.
"Vibrant, Energetic and all round loveable best friend duo, quick to grab attention with their vicious stage presence, huge sound and ultra catchy choruses" - The AU Review.